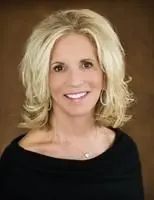 Nancy Knott is a California Licensed Marriage and Family Therapist (LMFT88237). Nancy has a private therapy practice where she specializes in individual therapy for people suffering from addiction and co-occurring disorders such as depression, anxiety and other mental health issues. Nancy also provides family therapy/ consultation for families and friends who have a loved one suffering from alcoholism/addiction. She provides further support for individuals and families in early recovery from addiction issues.
Nancy received her Masters degree from Pepperdine University in Clinical Psychology/Marriage and Family Therapy. Nancy is also a Licensed Advanced Alcohol and Drug Counselor (non-govt. license) with over 7000 clinical hours working with families and individuals suffering from addiction.

Nancy formerly worked as the therapist of record for the Hazelden Betty Ford Foundation in San Diego. She was also a Licensed Advanced Alcohol and Drug Counselor and Interventionist at Scripps Drug and Alcohol Treatment Center, San Diego, from 2005-2016. Her clinical duties have included residential treatment, adolescent intensive outpatient treatment, adult intensive out patient treatment, family education, intervention consultant and media consultant. She was an adjunct professor at UCSD Extension Studies where she taught Chemical Dependency courses. Nancy also worked with homeless veterans suffering from addiction and other disorders at Veterans Village of San Diego, CA.
Nancy has been a featured speaker at the Los Angeles Bar Association, therapist organizations and local organizations devoted to recovery issues. She is also a drug and alcohol consultant for various television and radio stations in San Diego County.
Nancy believes that the strength of addiction recovery is in direct proportion to the importance communities place on identifying addiction problems, taking swift action in the forms of education, prevention and providing help to those afflicted.